TRANSYLVANIA CONCRETE COATINGS
Transylvania Concrete Coatings
Lightly Textured, Heavily Protective
Our chip system flooring brings durability and style to the high-traffic areas of your home, office, or commercial space.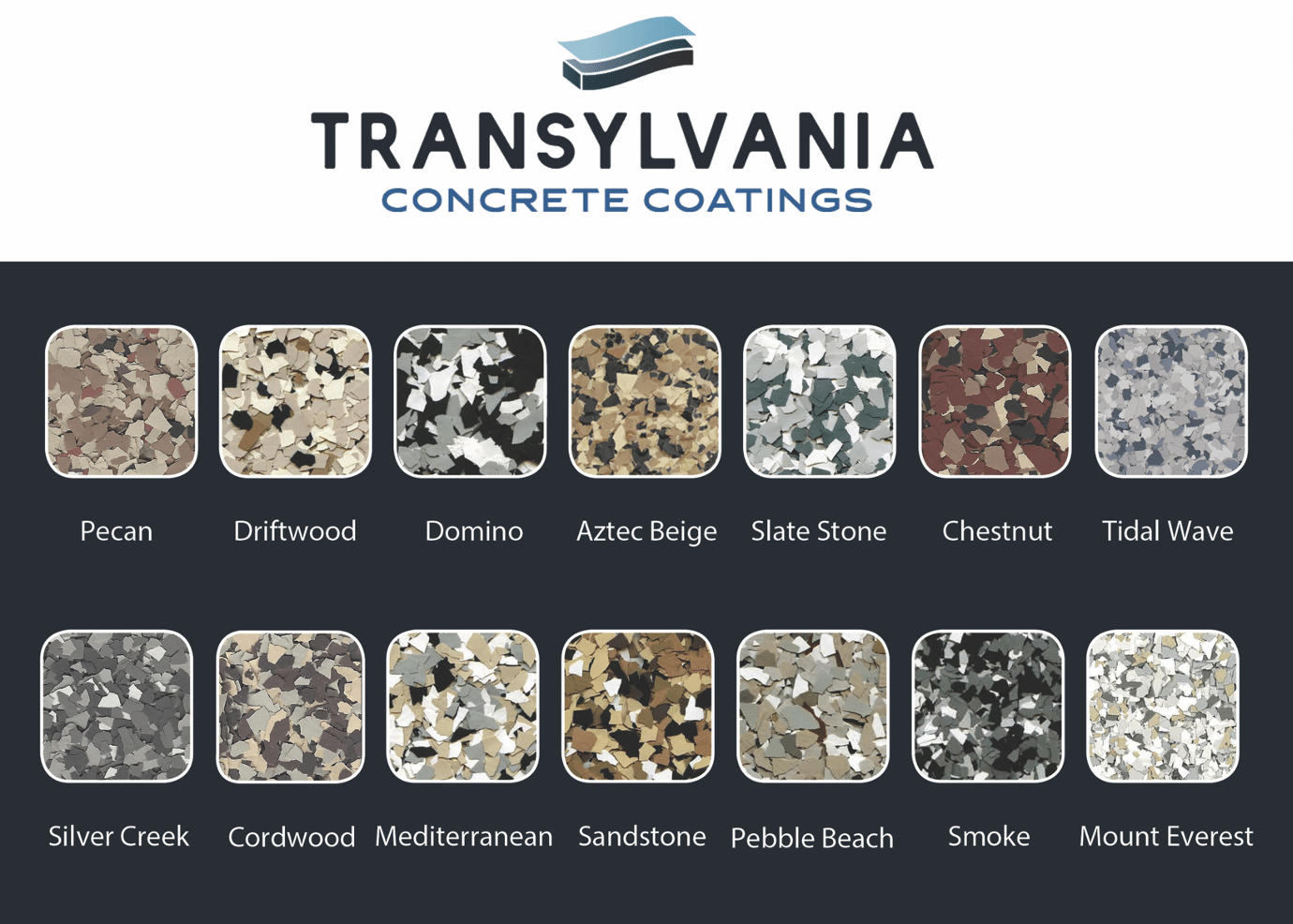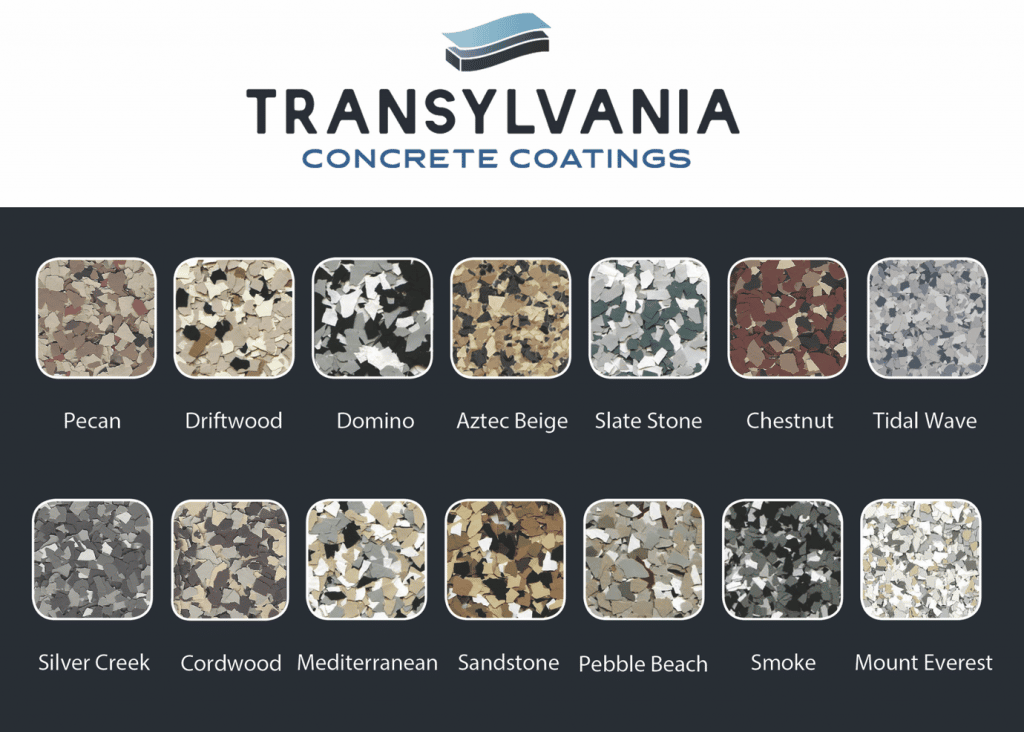 Chip system flooring is perfect for high-traffic areas, including homes, restaurants, retail spaces, showrooms, and more. These floors are not only incredibly durable, but they are also appealing and stylish.
At Transylvania Concrete Coatings, we are proud to offer the most resilient and aesthetically-appealing floor coatings on the market. Our innovative chip system flooring is scientifically formulated for quick installation and long-lasting performance.
Advantages Of Chip Flooring System
With its lightly textured surface and multifaceted granite look, chip system flooring is an especially popular choice for areas with high foot traffic, including garage floors and pool decks as well as commercial spaces like offices, showrooms, and retail stores.
Chip system flooring is popular among homeowners, particularly for garage floors and pool decks. And it is popular for owners of commercial spaces including offices, showrooms, and retail stores.
When you have the floor specialists at Transylvania Concrete Coatings install your chip system flooring, you can count on an array of short- and long-term benefits:
Learn More About Chip System Floorings
If you want a stylish and durable floor coating that can withstand harsh weather and heavy foot traffic, get in touch with Transylvania Concrete Coatings. To request your free quote, fill out our online form now!
Our stylish, appealing, and durable floor coatings are perfect for pool decks, showrooms, restaurants, and garage floors.