TRANSYLVANIA CONCRETE COATINGS
Shop Floor Polyurea Floor Coating in Blackwood, NJ
Transylvania Concrete Coatings
Resilient Flooring for your personnel and professional space
Our Shop Floor Polyurea floor coating is chemical and abrasion-resistant, making your place safer for the work environment.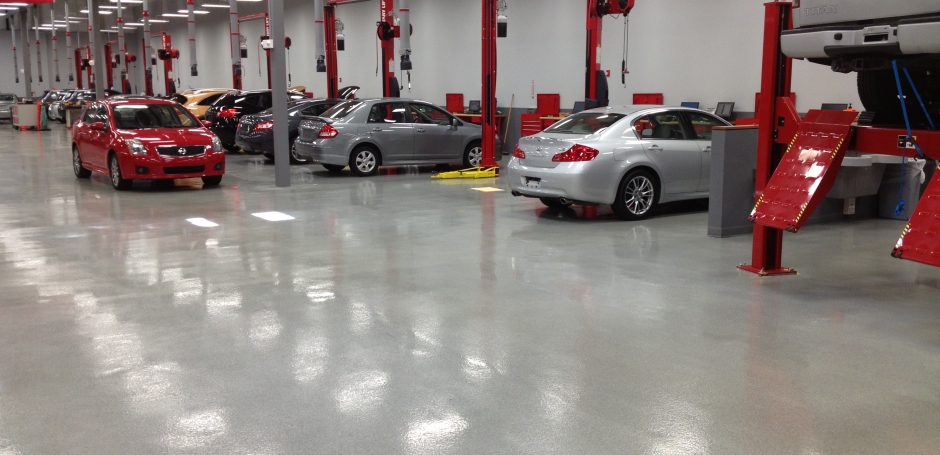 Places like an automotive repair shop, carpentry workshop, or shop floors go through a lot every day. These require Shop Floor Polyurea floorings that can withstand the high-impact and weight of heavy machinery. You can contact Transylvania Concrete Coatings to get floor coatings that meet all your requirements, including easy to clean and maintain. Moreover, our shop floor polyurea coatings are innovatively formulated for durability, chemical resistance, and extended lifetimes. For any shop floor, polyurea finishes from Transylvania Concrete Coatings are your best, longest-lasting choice.
General Uses for the Shop Floor Polyurea Flooring
At Transylvania Concrete Coatings, we formulate shop floor polyurea floorings by keeping industrial applications in mind. Their durability and strength make them perfect for places prone to chemical and water spills, including pool decks, locker rooms, or showers. You can also install them in your walk-in freezers, and commercial kitchens as our coatings are slip-resistant and moisture-resistance.
Some additional features of shop floor polyurea coatings are:
Our scientifically formulated coatings are backed up with a 5 year of warranty and installed by highly skilled installation professionals. The consistently textured floor coatings make the place safer for employees to walk and work.
Contact Transylvania Concrete Coatings For Shop Floor Polyurea Floorings
To see the difference that shop floor polyurea coatings can have on your pool decks, locker rooms, and shop floors, give Transylvania Concrete Coatings a call today! Our experienced floor specialists would be happy to learn about your flooring needs and advise you on your unique situation's best material. To get a free cost estimate for your food production facilities, machine shops, or other spaces flooring applications, fill out our free quote online form today!