TRANSYLVANIA CONCRETE COATINGS
Solid Color Epoxy Floor in Blackwood, NJ
Transylvania Concrete Coatings
Cost-Effective. Durable. Versatile.
Our long-term durable and pre-tinted floor coatings are perfect for refinishing your concrete.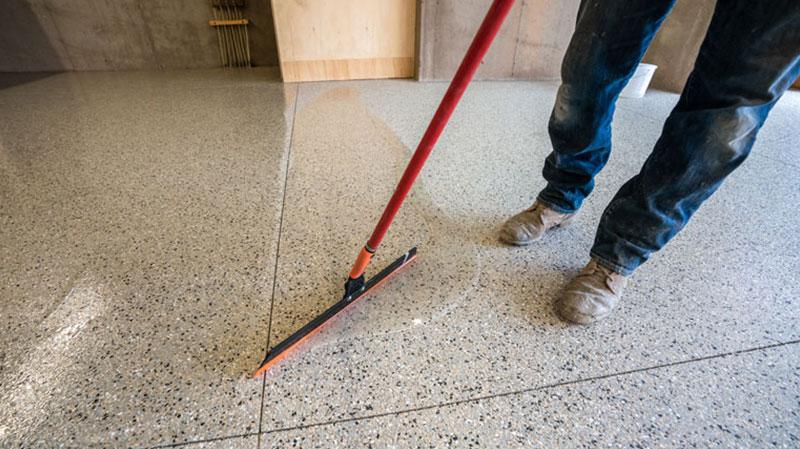 If enhancing your floor's lifetime and durability with a cost-effective installation is your topmost priority, there's no better choice than solid color epoxy from Transylvania Concrete Coatings. Our coatings can withstand heavy-impact without showing any signs of wear and tear, making them the ideal option for warehouses, garage floors, or other heavily used areas. With our affordable pricing features and one-day installations, Transylvania Concrete Coatings is your go-to team for epoxy flooring of any size, color, or application.
Where you can use Solid Color Epoxy Flooring
The durability and ease of application make solid color epoxy floorings the most versatile and popular choices for a wide variety of commercial and household areas. Its consistency works well for large places, such as warehouses, production floors, showrooms, and factories.
No matter for which place you need it, solid color epoxy from Transylvania Concrete Coatings come with 5 years of warranty and some additional benefits:
Contact Us for our Innovative Epoxy Flooring
If you're refinishing your warehouses, we recommend you to invest in our impact-resistance solid color epoxy floor coatings. If you have any doubts, get in touch with Transylvania Concrete Coatings experts today! You can also fill out our free quote form to get no-obligation pricing!